Al Hadiqa manufacture & supplies a wide extend of food labels in UAE. All of our labels are available in either roll, sheet or fan-fold organize. The alternatives are accessible from general-purpose labels to various types including custom-made from high-quality materials for the foremost applications.
From our broad range of papers & synthetic materials, we recommend the foremost appropriate food labels or coordinate alternative types of labels guaranteeing the best fit for reason & appropriateness for any type of food. With advanced technology and modern machinery supporting quality printing, we support clients with their varying needs on specialty food label printing.
Labels are used to communicate, utilize, transport, reuse, or arrange the bundle or item. Naming is one of the major recognizable proof that can add to any commodity or place. Labeling even helps a watcher to distinguish the item from the rest within the racks of the showcase. With every business labels play an important role to simplify the identification, handling, and usage of labeled products/items.
Why food labels?
With the largest number of consumer products in the market, the food and beverage industry is not still. The growing market demands the supply of branding tools as well. Labeling, also known as the silent salesman of a product defines the market share of the manufacturers.
Food is a very sensitive product, rather than the core product benefits customers will be very attentive towards the packaging and labels of the product as well. As packaging and labeling help provide sales appeal, the demand for the food label is growing every day.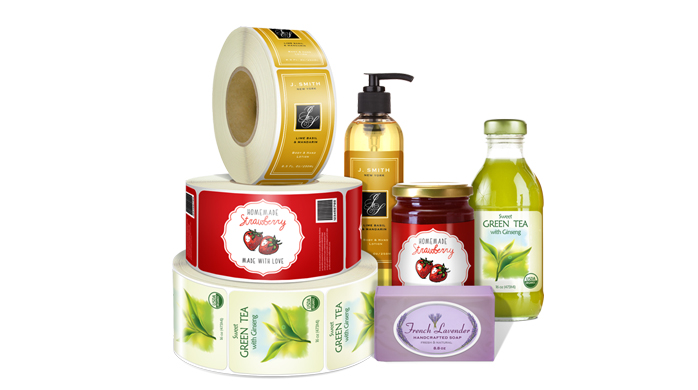 Why Food labels from Al Hadiqa?
The best quality food labeling UAE
Differences in the consistency, texture, and nature of products define the demand for various types of labeling. At Al Hadiqa, we provide specialty food label printing for any product. Our food labels are available in different materials and features to suit all kinds of labels for food packaging surfaces, such as glass jars, bottles, plastic pouches, paper covers, etc. We also provide food label printing with water, moisture, and temperature resistance, and durability qualities at an affordable price.
Specialties of our Food Labels
Durable
Resistant to moisture & temperature
Supreme quality
Wide stock of labels suitable to all types of food
Best quality adhesiveness
Scratch less
Get in touch with us for the stickers for food labeling UAE- Get guaranteed with the branding appeal you were waiting for.